WWE Money in the Bank: Who Walks Out with the Briefcase
Giancarlo Aulino
BarnBurner Sports Writer
---
One of WWE's most entertaining events of the year takes place tonight: Money in the Bank, from the XL Center in Hartford, Connecticut. Even though there are plenty of great matchups featured, the pay-per-view is centered around the two Money in the Bank ladder matches for a chance to get a world title shot any time in the next twelve months.
The Money in the Bank briefcase has contributed to many superstars making a name for themselves and getting main event pushes after winning the match. Past winner of the Money in the Bank ladder match include: Edge, CM Punk (x2), Carmella, Alexa Bliss, The Miz, and BarnBurner's own Aron Stevens (Damien Sandow).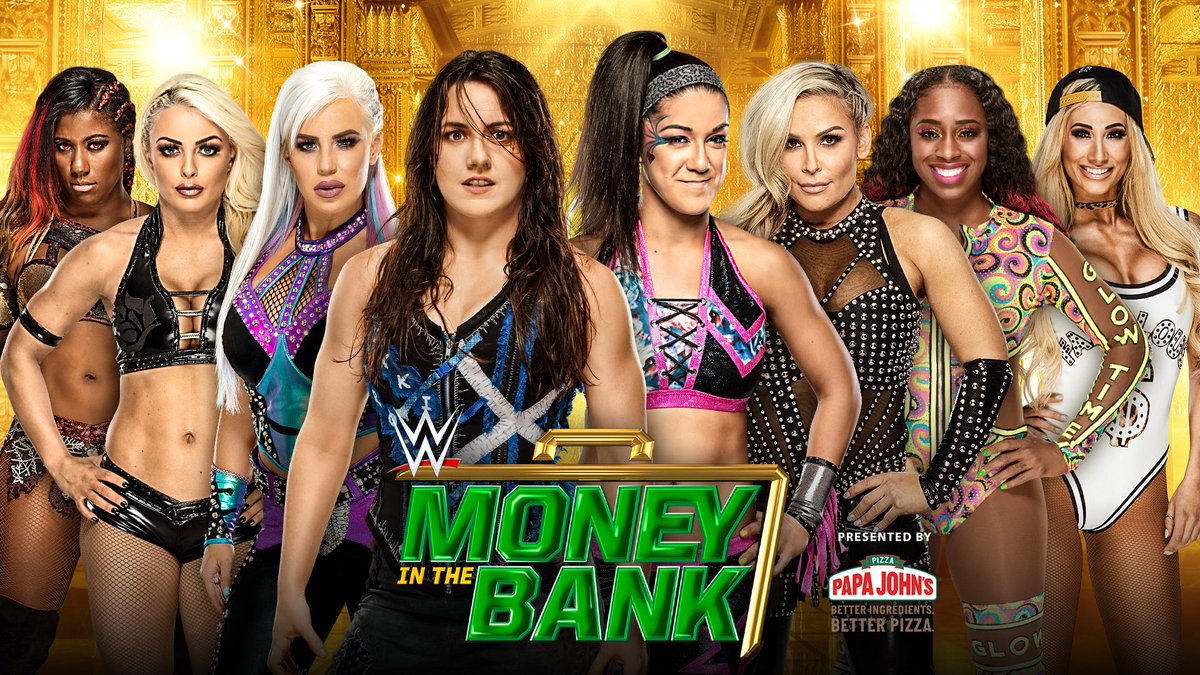 Women's Money in the Bank Ladder Match
The women's Money in the Bank ladder match will provide a unique opportunity for whomever walks out with the briefcase. With Becky Lynch currently holding both the Raw and Smackdown Women's Championships, the winner of this matchup will have more opportunities to cash in on the champion because it looks like she'll be competing in two matches each pay-per-view until she loses one of her titles.
This ladder match is unpredictable in that a case can be made for each competitor walking out of this matchup as the winner. There have been multiple storylines that have been a part of the buildup to this particular match.
Mandy Rose got her spot when her Fire and Desire teammate Sonya Deville willingly gave up an opportunity so she can compete in the match. Since her days on Tough Enough, Mandy has improved a great deal in the ring and on the microphone and has a huge opportunity to win the Money in the Bank briefcase and kickstart her career as a singles competitor.
If Mandy wins, WWE could start a feud between Mandy and Sonya, which could be a great secondary storyline and a way to utilize their talent as they continue to develop as singles stars.
Dana Brooke, who for months has been asking for a chance, will finally get that as she attempts to become Ms.Money in the Bank. Dana has continued to look strong in her recent matches and has built enough momentum where I don't feel many fans would be surprised if she were to walk out with the briefcase.
Bayley, who perhaps has shown signs of slowly turning heel, could do just that if she wins the ladder match and takes the title from her friend Becky Lynch. Bayley has been a babyface since her days in NXT, so maybe winning the briefcase and turning heel could be refreshing for her career and allow her to reinvent herself.
Finally, Nikki Cross, who was added to this match after Alexa Bliss was removed for not being cleared to compete by WWE, will get her biggest opportunity since being called up from NXT. If Nikki wins the match, it'll be interesting to see whether WWE continue the friendship between Nikki and Alexa on Raw until Alexa is cleared to compete and start a rivalry with Nikki.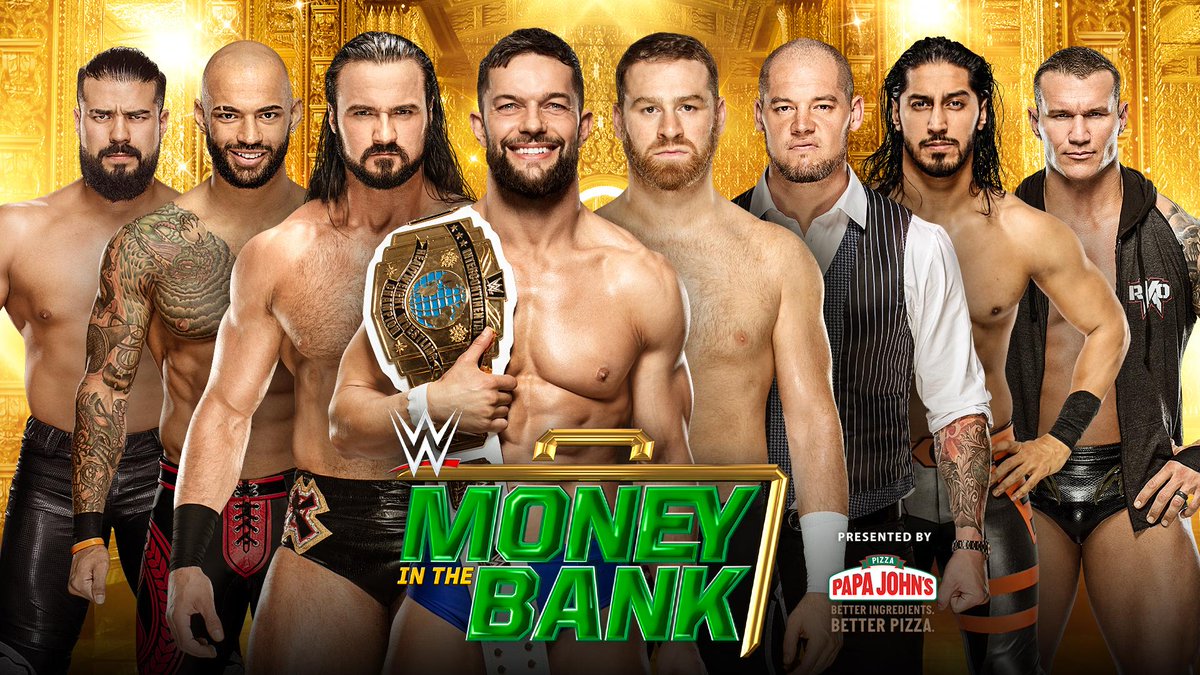 Men's Money in the Bank Ladder Match
The men's Money in the Bank ladder match is also a match that can have many possible outcomes and realistic winners.
Heading into this match, Andrade would probably be the name that many feel will win the match and get the big push that follows. Since being called up from NXT, Andrade has consistently put on high quality matches regardless of who he's in the ring with and has the ability to become a headliner in WWE as well as WWE's top Latin American star, who along with Rey Mysterio, can help WWE tap into that market and build interest again.
An off the board prediction for this match could be the return of former WWE Universal Champion Brock Lesnar, who retired from MMA and hasn't been seen since he lost the title to Seth Rollins at WrestleMania.
On BarnBurner's No Holds Barred wrestling show this past Monday, I mentioned to BarnBurner founder Joe Peisich that I could see a scenario where Braun Strowman attacks Sami Zayn to get revenge for taking his spot in the Money in the Bank ladder match and Paul Heyman coming out to announce that Brock Lesnar is the newest addition to the matchup.
Considering that WWE have the competition of the highly anticipated Game of Thrones series finale and Game 3 of the NBA Eastern Conference Finals between the Milwaukee Bucks and Toronto Raptors, they're going to have to do something big if they want to get their event trending on social media.
Inserting Brock Lesnar to the matchup and having him win would do just that because there are wrestling fans that dislike Lesnar, those that like Lesnar, and then there is the MMA community and journalists who would definitely make it known that Lesnar made his first appearance in WWE since it was reported that he wouldn't be challenging Daniel Cormier for the UFC Heavyweight Championship, and get WWE trending on social media.
It'll be interesting to see what happens at WWE Money in the Bank but overall, the event looks like it'll be entertaining.
Photo Credit: WWE (@wwe)