AEW Double or Nothing: Previewing AEW's Inaugural Event
Giancarlo Aulino
BarnBurner Sports Writer
---
The day is finally here, All Elite Wrestling will be holding their first-ever pay-per-view event, Double or Nothing, live from the MGM Grand Garden Arena in Las Vegas, Nevada. Double or Nothing will be a great opportunity for the new promotion AEW to market their product as both an alternative and competition to WWE. AEW features some of the top talents from around the world and a great mixture of different wrestling styles, which should provide fans with a unique viewing experience.
AEW recently announced that they would be airing a weekly show on TNT Drama later this year and the network began promoting the company by showing a Chris Jericho vs Kenny Omega banner on the broadcast during the NBA Eastern Conference Championship between Toronto Raptors and Milwaukee Bucks, which has been a series that has generated buzz from both the United States and Canada, so AEW has been able to target two huge markets.
Here is what fans can expect at AEW Double or Nothing: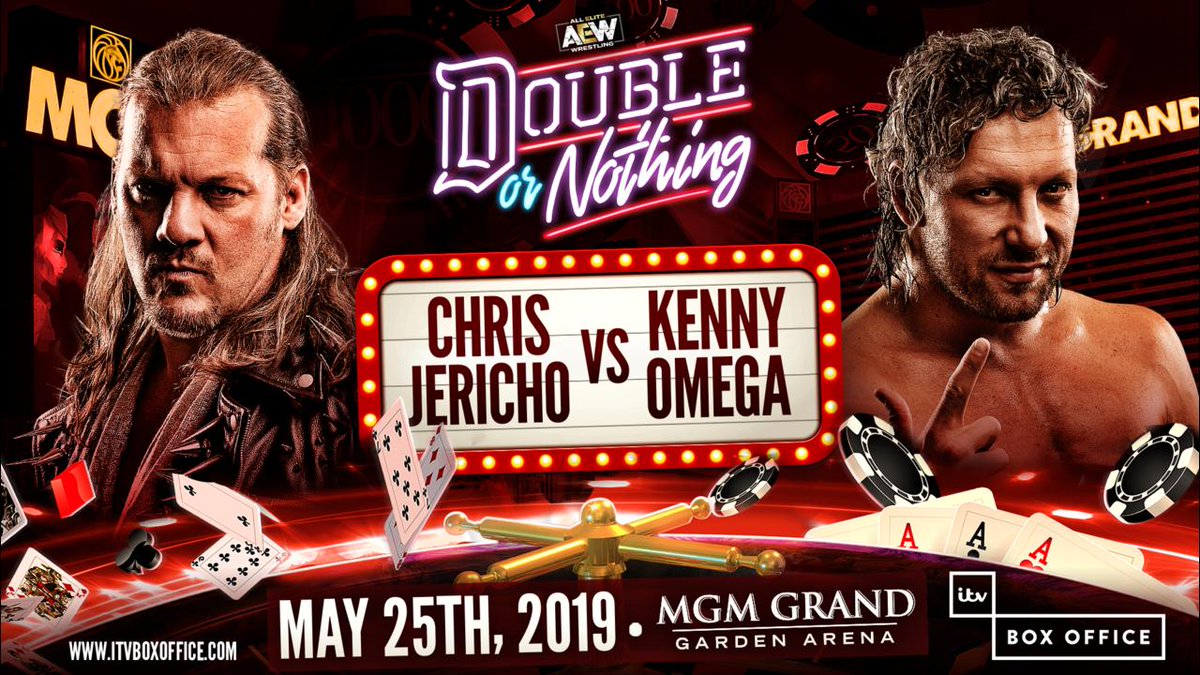 Alpha vs Omega II
Two of Winnipeg, Manitoba's greatest exports, Chris Jericho and Kenny Omega will do battle once again as they look to get one step closer to becoming the first-ever AEW World Champion. Jericho and Omega wrestled an incredible match at NJPW Wrestle Kingdom 12, which saw the then-IWGP United States Champion Kenny Omega retain his title after hitting Jericho with the One-Winged Angel.
The buildup to match was also unique because for years, Chris Jericho had been a fixture in WWE programming and the thought of a Jericho vs Omega match especially for another promotion was highly unlikely. The two Canadians got fans interested in their rivalry and even led to those that mostly viewed WWE, becoming fans of Omega because of his in-ring style and what he can do in the ring psychology-wise. This match is likely to close the show and should be another classic.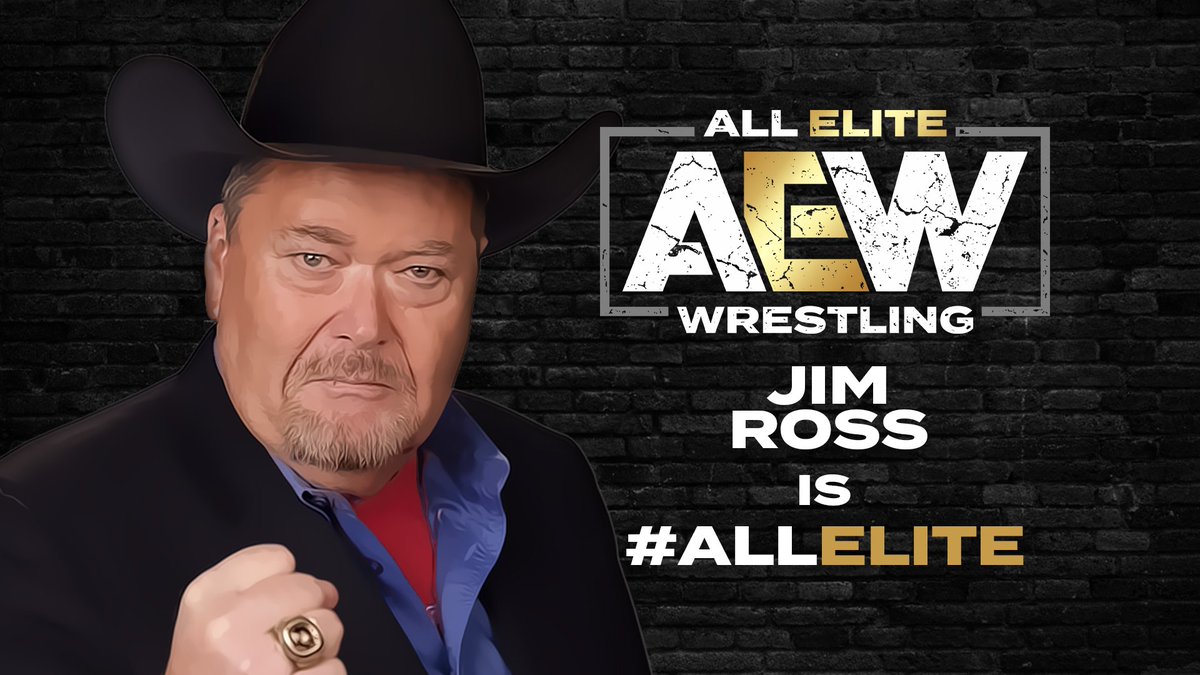 Jim Ross Returns to Commentary
Good ol' JR, Jim Ross was an important signing for AEW. JR has earned the reputation of being the voice of professional wrestling, with his enthusiasm and energy leading to many memorable moments in wrestling history. In addition to commentary, JR served as the VP of Talent Relations for WWE for several years, so he is experienced in lending his insight to assist talent in better understanding the business and make the most out of their tenure. It'll be great to hear JR call wrestling on a full-time basis again and provide the soundtrack to AEW's wrestling product.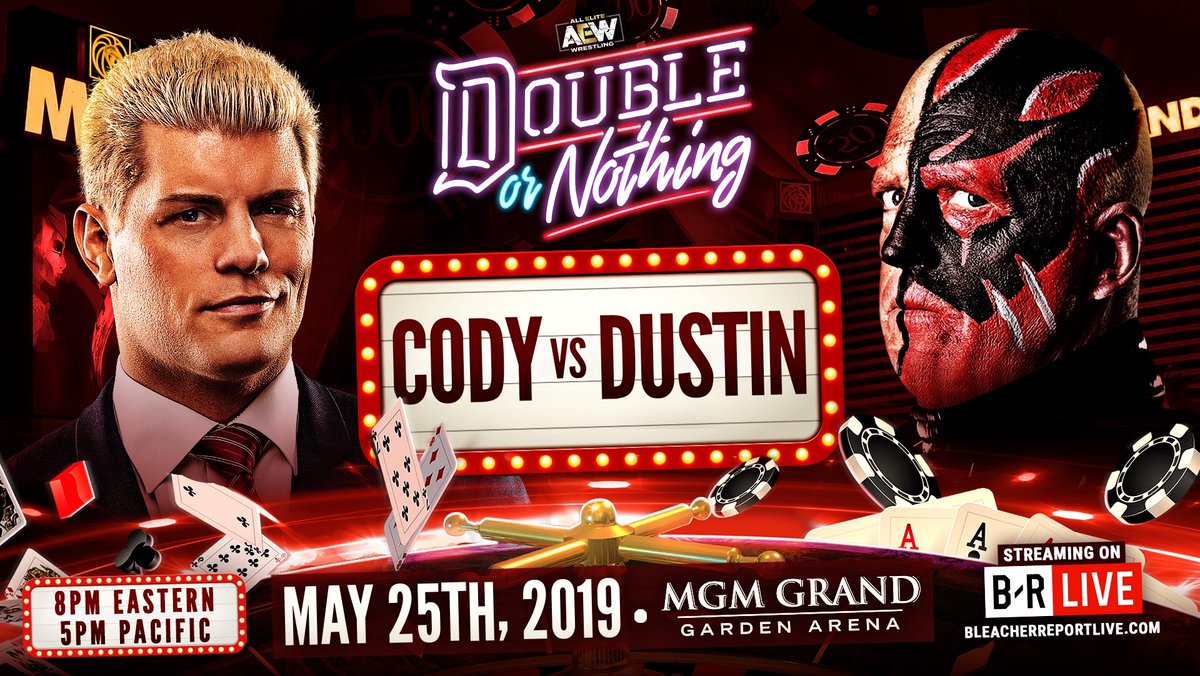 Cody vs Dustin: Brother vs Brother
Cody vs Dustin was a match the Rhodes brothers should've had years ago at WrestleMania, but for whatever reason that match didn't materialize and left fans thinking to themselves why these two talented brothers never got the chance to compete with eachother on WWE's biggest stage.
Cody has made a name for himself as The American Nightmare wrestling in promotions all around the world and has become a bigger star since being released from WWE. Cody has been able to use his creativity and charisma to generate interest in this matchup with his brother, even stating that he is looking to kill the attitude era in this match with his brother.
For Dustin, this could be a fitting end to a great career. Coming into the business of professional wrestling as Dusty Rhodes can be both overwhelming and intimidating but Dustin has worked twice as hard and has been able to create an identity for himself both as Dustin Rhodes or Goldust.
Dustin has still been able to maintain high-quality in-ring work and has even gotten better with age. If Dustin does in fact decide to wrestle his last match tonight, he's had an excellent career and should be proud of all that he's accomplished.
Photo Credit: All Elite Wrestling (@AEWrestling and allelitewrestling.com)