Toronto FC Upset in Champions League
Giancarlo Aulino
BarnBurner Sports Writer
Tuesday, February 19, 2019
---
It was a disappointing start to Toronto FC's 2019 soccer season on Tuesday night when they were outplayed and defeated by Panamanian side Independiente in the first-leg of their CONCACAF Champions League matchup.
This was Toronto's first game in the post-Giovinco era after the 32-year old Italian departed the club in favour of a move to Saudi Arabian side Al-Hilal for a reported annual salary of €11.5 million. The club was also without designated player Jozy Altidore, who is currently out with an injury.
For Independiente, this was their first CONCACAF Champions League appearance after winning the Panamanian championship last season.
In 2018, then reigning MLS Cup champions Toronto FC had an incredible CONCACAF Champions League run that unfortunately ended with them losing to Mexican side Guadalajara in the finals after a penalty shootout was needed to determine the winner. The team held their own with some of the most historic clubs in Mexico however, the team had to deal with numerous injuries and inconsistent play that resulted in them missing the MLS playoffs.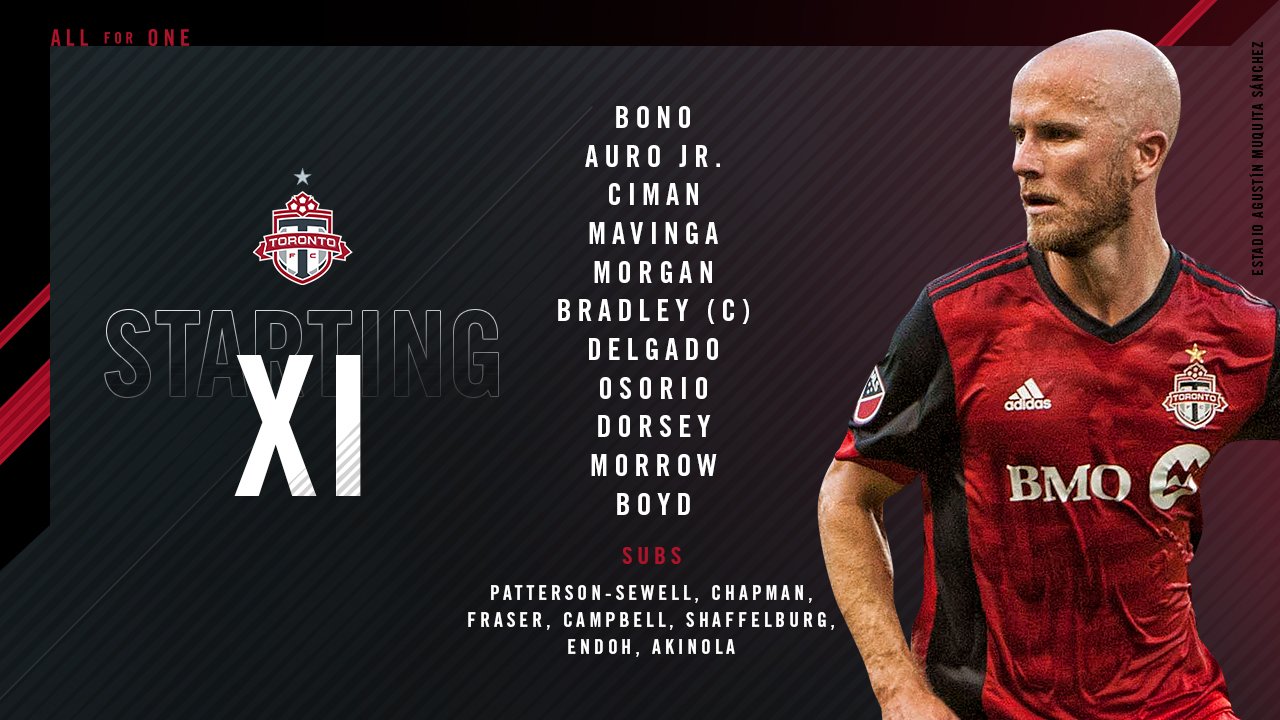 There were plenty of changes in Toronto's lineup; coach Greg Vanney went with a 4-3-3 formation with Justin Morrow, Griffin Dorsey, and Terrance Boyd as the attacking trio, Michael Bradley, Jonathan Osorio, and Marky Delgado in the midfield, and Ashtone Morgan, Laurent Ciman, Auro Jr, and Chris Mavinga in the backline.
Toronto FC didn't start the game off well; it took Independiente only nine minutes to take advantage of an opening in Toronto's defense that resulted in Ayarza scoring off a volley.
In the 33rd minute it looked as though Toronto were going to tie the game when they were awarded a penalty after defender Laurent Ciman was taken down inside Independiente's box however, Terrence Boyd's penalty went over the bar, keeping the score 1-0.
Independiente added another goal in the 48th minute when Omar Browne blew right by Ciman and scored a wonderful goal past Toronto goalkeeper Alex Bono. Toronto looked a little sloppy on the play and provided Browne with enough room to score off a perfectly placed strike.
Shortly after, Toronto FC's troubles on defense would continue when Independiente's Jorman Aguilar was able to go through and get a clear shot on goal that was stopped by Alex Bono, but Romeesh Ivey was there to capitalize on a rebound to give his team the 3-0 lead. Just when Toronto thought it couldn't get any worse, Ivey scored his second of the game off a cross from Independiente's counter-attack to make it 4-0.
Toronto now have an uphill battle to climb as they'll be playing the second-leg in front of their home crowd at BMO Field and will need to win 4-0 at the very least to extend the round to extra time and 5-0 if they want to advance on aggregate.
Goals Scorers:
CAI Ayarza 9'
CAI Browne 48'
CAI Ivey 52', 78'
Feel free to drop me a comment or suggestion:
E-mail - giancarlo@BarnBurner.ca
On Twitter - @Gian_411 and @ITZ_Podcast
Photo Credit: @TorontoFC and @CAIPanama