MLS Playoffs: Conference Finals Preview
Giancarlo Aulino
BarnBurner Sports Writer
Sunday, November 25, 2018
---
After an eventful conference semi-final, the 2018 MLS Conference finals will kick off Sunday afternoon with the MLS point-leaders New York Red Bulls taking on second-place Atlanta United in the Eastern conference, and first-place Sporting KC taking on fifth-place Portland Timbers in the Western conference.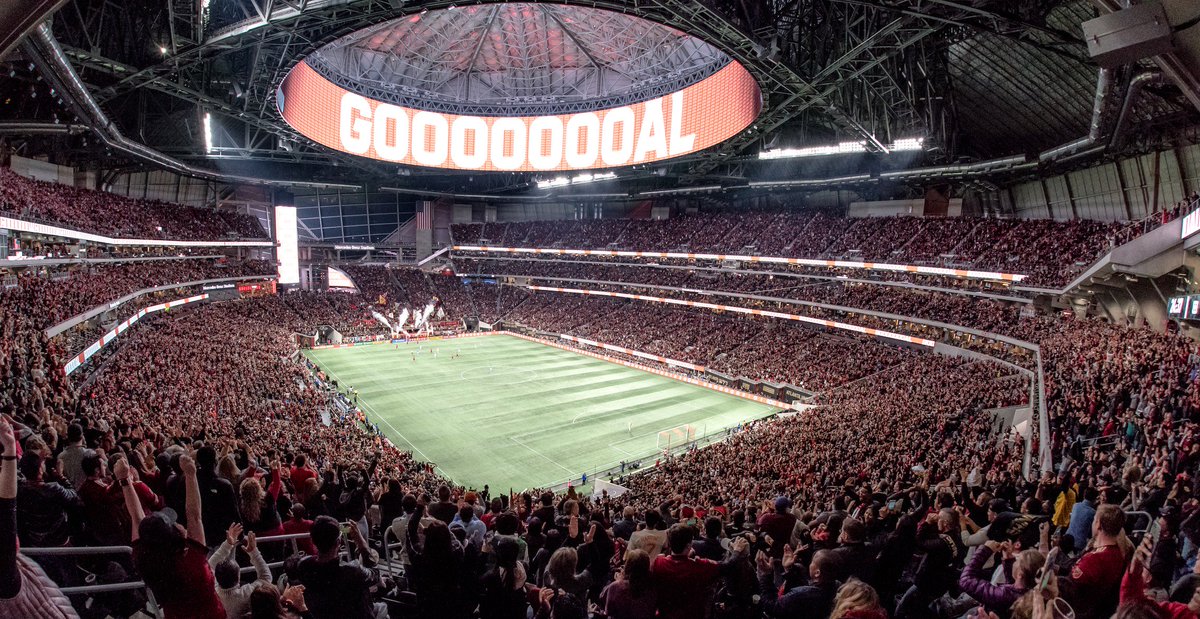 New York Red Bulls (1st place) vs (2nd place) Atlanta United
Arguably the most anticipated matchup will kick off the Conference Finals as MLS point-leaders and first-seed New York Red Bulls play second-place Atlanta United at Mercedes-Benz Stadium in Atlanta, Georgia.
New York Red Bulls didn't have the best performance in the first-leg of the semi-final with Columbus as they were defeated 1-0. This added more pressure heading into their second-leg, where they regrouped and defeated the Crew 3-0 to advance 3-1 on aggregate. The Red Bulls can't make the same mistake against Atlanta because they are a much better attacking team than the Crew and have the quality that will pose many problems for the Red Bulls.
Atlanta were impressive in their 3-1 second-leg victory over New York City FC, with star striker Josef Martinez scoring a brace that included an unorthodox penalty kick which had fans buzzing on social media. Both of Atlanta's designated players Miguel Almiron and Josef Martinez will be the main threats to the Red Bulls defense because both have been able to play off each other quite well; Almiron being the primary playmaker and Martinez being the go-to option to score goals.
It'll surely be entertaining to see Bradley Wright-Phillips and Josef Martinez go at it to prove who the better goal scorer is as they try to advance to the MLS Cup Finals.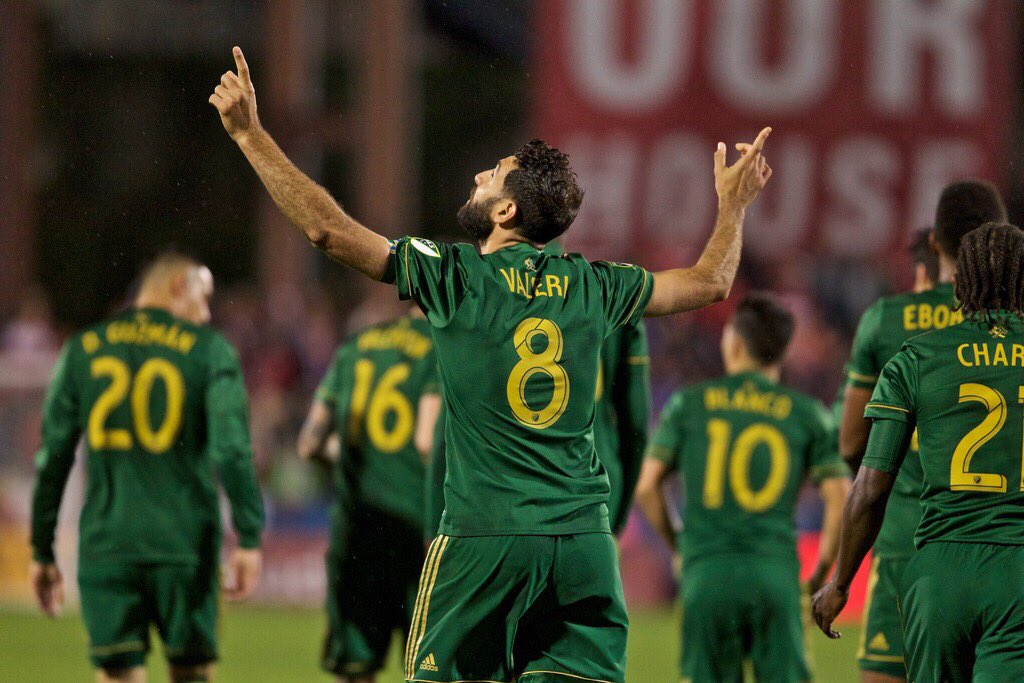 Sporting KC (1st place) vs (5th place) Portland Timbers
The Western conference matchup will kick off Sunday night at Providence Park in Portland, Oregon.
Portland have been the underdog story of this year's playoffs after their opening round win over FC Dallas and their penalty shootout win over the Seattle Sounders, who had been in back-to-back MLS Cup Finals and won the trophy in 2016.
The Timbers will have a tough test because they will need to carry over their previous performances and be at the top of their game if they want to defeat first-seed Sporting KC, who defeated them 3-0 the last they played during the regular season. Portland are going to rely heavily on Diego Valeri and Sebastian Blanco, who have both scored two goals in three playoff matches.
Sporting KC may be a bit of a disadvantage in the first-leg because forward Diego Rubio will miss the game due to suspension for too many yellow cards. The 25-year-old Chilean striker has been in great form as of late; he scored eight goals in twenty games this season and two-goals in two playoff games for Sporting KC.
Portland have the home-field advantage in the first-leg and if one thing has been proven in these playoffs, it's that the Timbers can pull off an upset.
Feel free to drop me a comment or suggestion:
E-mail - giancarlo@BarnBurner.ca
On Twitter - @Gian_411
Photo Credit: @MLS , @ATLUTD, and @TimbersFC