Taekwondo Master Valerie Loureda Looking to Shine in Bellator Debut
Giancarlo Aulino
BarnBurner Sports Writer
Friday, February 15, 2019
---
Bellator brings another stacked card to DAZN on Saturday with Bellator 216 that'll be main-evented by the long-awaited grudge match between Michael 'Venom' Page and Paul 'Semtex' Daley in the Welterweight World Grand Prix. This card will also feature the pro MMA debut of Valerie Loureda as she takes on Colby Fletcher in a flyweight bout.
Loureda has an amateur record of 2-1 in three amateur bouts and comes into this fight with back-to-back unanimous decision wins at the amateur level and will look to make a statement in her pro debut. Fletcher on the other hand comes into this fight with a pro record of 1-2 and will look to take advantage of this opportunity.
Loureda currently trains with American Top Team, who have some of the best women's MMA fighters in the world including former UFC strawweight champion Joanna Jedrzejczyk and current UFC featherweight and bantamweight champion Amanda Nunes.
Loureda's debut has gained a lot of attention with many wondering she'll transition from Taekwondo to MMA. At just 20-years of age, Loureda has an impressive Taekwondo background; she's a 4th dan black-belt and is hoping to shine in her pro debut with Bellator.
BarnBurner founder Joe Peisich and myself conducted an interview with Loureda on the latest edition of the MMA Ground and Pound Show, where she talked about how taekwondo helped her in her transition to MMA, advice that she received from other fighters at American Top Team, and some goals she hopes to accomplish in her MMA career.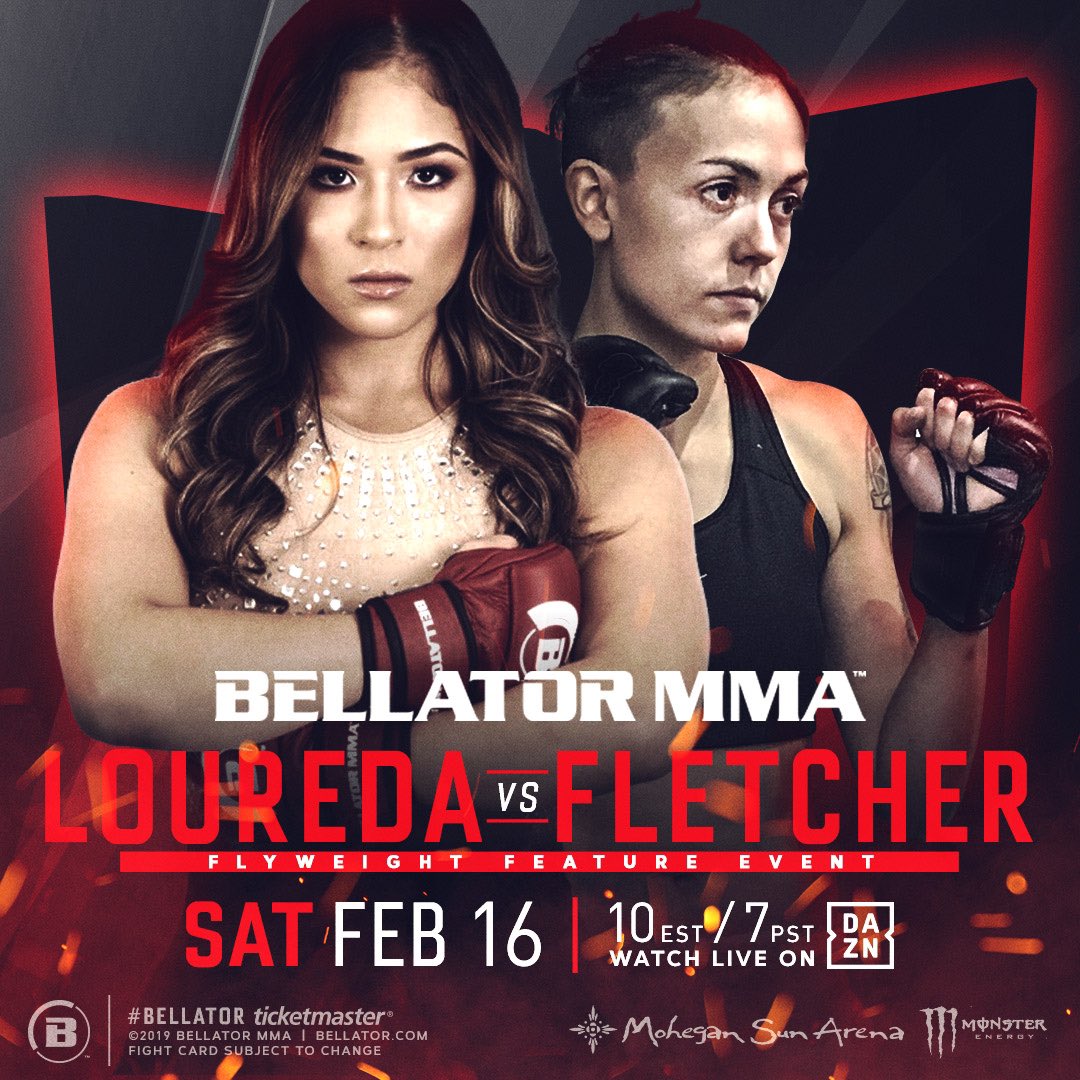 Valerie Loureda on what it feels like to be competing in her first pro fight in Bellator:
"Honestly, I'm so excited. This is a moment I've been waiting for since I was a little girl and I know deep in my heart that this is the moment that I'm going to shine and the world will finally be able to meet me. This is what I've been working for my whole life."
If you'd like to listen to the full interview, click play on BarnBurner's home page or you can listen to it on 108 platforms including: iHeartRadio, Spotify, iTunes, Google Play, SoundCloud, and wherever else you get your podcasts by searching 'Fired Up'.
Feel free to drop me a comment or suggestion:
E-mail - giancarlo@BarnBurner.ca
On Twitter - @Gian_411 and @ITZ_Podcast
Photo Credit: @BellatorMMA and @ValerieLouredaa