Bellator 237: Fedor vs Rampage Preview
Giancarlo Aulino
BarnBurner Sports Writer
Friday, December 27, 2019
---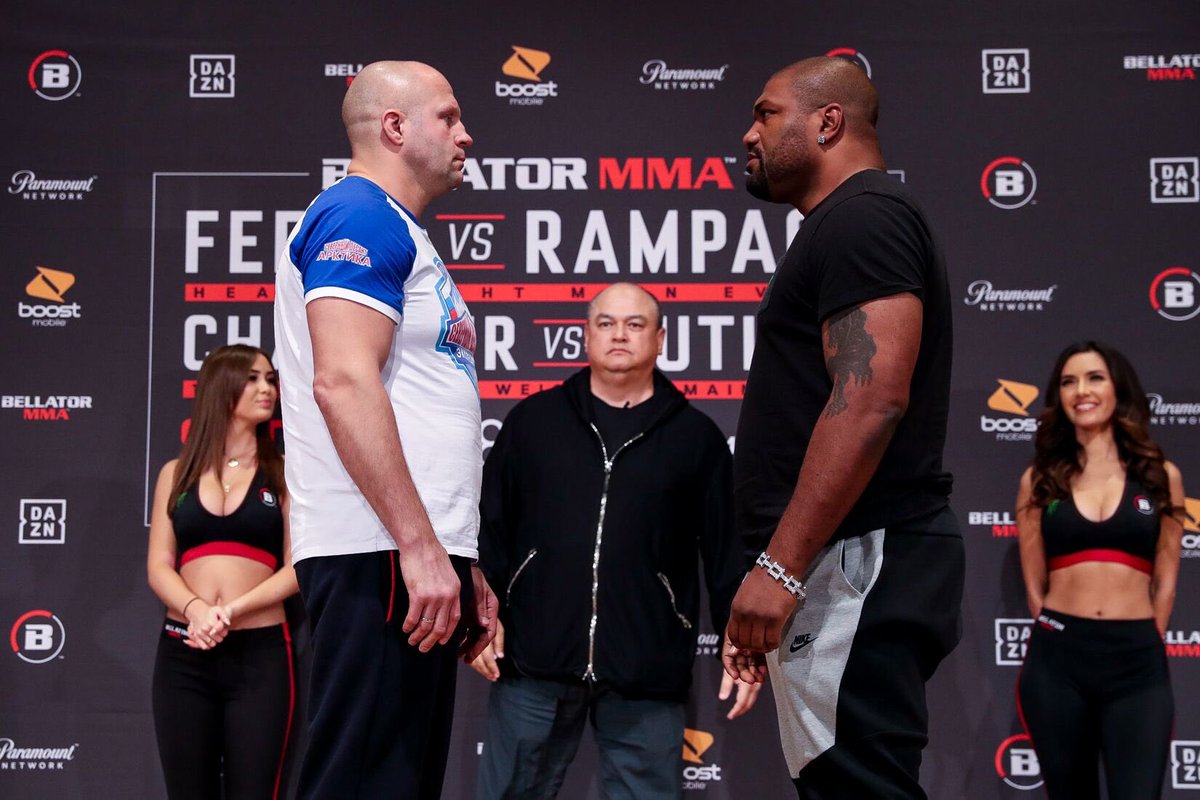 Two MMA legends will close out the decade for Bellator MMA on Saturday night, as the promotion hold their first event at the iconic Saitama Super Arena in Japan.
"The Last Emperor" Fedor Emelianenko and Quinton "Rampage" Jackson have never crossed paths inside the cage or ring and Saturday is a fitting venue for their fight since both men's careers have been synonymous with the country going back to their days competing in Pride Fighting Championships.
Both Emelianenko and Jackson were two of the Pride's most popular and feared fighters, which is understandable seeing as how both have compiled quite the catalogue of highlight reel knockouts during their tenure with the promotion.
Back when the fight was made official for this event, Bellator President Scott Coker noted how special it was for the promotion's debut in Japan, stating that "This will, unquestionably, be a monumental event for Bellator and I am looking forward to the moment that Fedor and 'Rampage' walk out to a crowd that has known them since their careers began."
Even though both competed in Pride, their paths to MMA stardom was much different--- "Rampage" Jackson signed with the UFC after the promotion purchased Pride FC, where he would go on to become UFC light-Heavyweight Champion, while Emelianenko on the other hand would instead continue fighting for Affliction, StrikeForce, RIZIN, and now Bellator.
Although Jackson weighed in close to 25lbs heavier than Emelianenko (265lbs – 240.5lbs), he is still being viewed as the underdog because Emelianenko has competed in the weight-class his entire career and is widely regarded as one of the greatest MMA fighters of all-time as opposed to Jackson, who has significantly less bouts in the weight-class.
What's most intriguing about this fight is that it will most likely to be contested standing up, which plays to the strengths of both fighters in that they both posses powerful strikes, and they are both tactically sound with the timing of their strikes.
With that in mind, I don't feel this fight will go to a decision. With both fighters understanding the risks of leaving themselves exposed to too many strikes, they'll need to make every combination count because the slightest error could result in a knockout loss.
This should be an exciting event and first of many Bellator events in Japan as the working relationship they have with RIZIN FF looks like it can be beneficial for both promotions.
Ahead of Bellator 237, the promotion released a countdown video documenting the buildup to this heavyweight main event:
Full Main Card: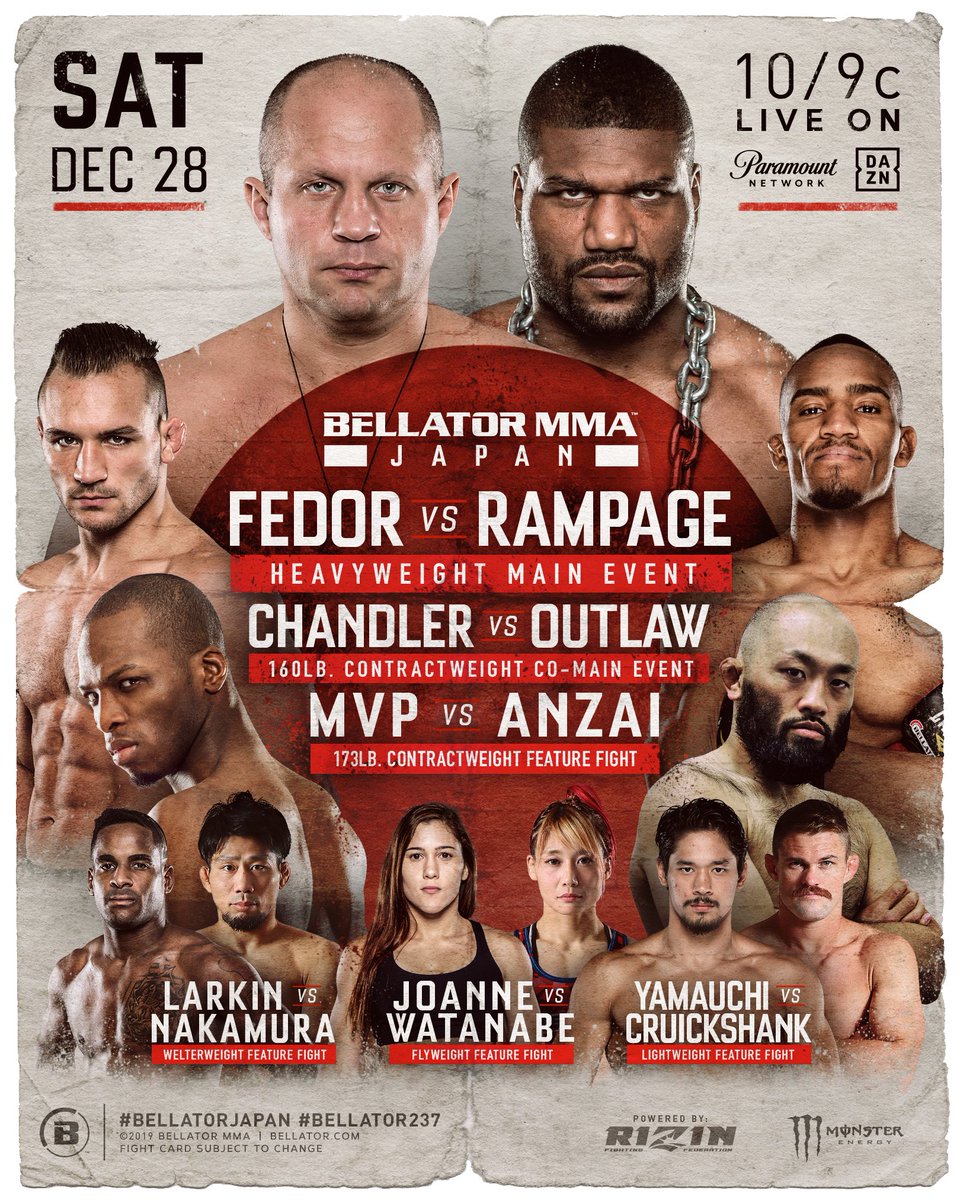 Main Event (Heavyweight)- "The Last Emperor" Fedor Emelianenko vs Quinton "Rampage" Jackson
Co-Main Event (Catchweight 160lbs)- Michael Chandler vs Sidney Outlaw
Catchweight (173lbs) bout- Michael "Venom" Page vs Shinsho Anzai
Welterweight bout- Lorenz Larkin vs Keita Nakamura
Women's Flyweight bout- Ilara Joanne vs Kana Watanabe
Lightweight bout- Daron Cruickshank vs Goiti Yamauchi
Photo and Video Credit: Bellator MMA (@BellatorMMA) and Scott Coker (Twitter @ScottCoker)