Bellator 216: MVP Advances to Next Round, Kongo Earns Title Shot, Loureda Impressive in Bellator Debut
Giancarlo Aulino
BarnBurner Sports Writer
Sunday, February 17, 2019
---
Bellator 216 took place Saturday from the Mohegan Sun Arena in Uncasville, Connecticut, and set the stage future Bellator events this year. Michael 'Venom' Page defeated rival Paul 'Semtex' Daley to advance in to the semi-finals of the Bellator Welterweight World Grand Prix, MMA legend Mirko Cro Cop was successful in his Bellator debut defeating Roy 'Big Country' Nelson by unanimous decision, Cheick Kongo defeated Vitaly Minakov, Yaroslav Amosov defeated UFC veteran Erick Silva to remain undefeated in MMA, and Taekwondo master Valerie Loureda was victorious in her Bellator debut when she defeated Colby Fisher by first round TKO.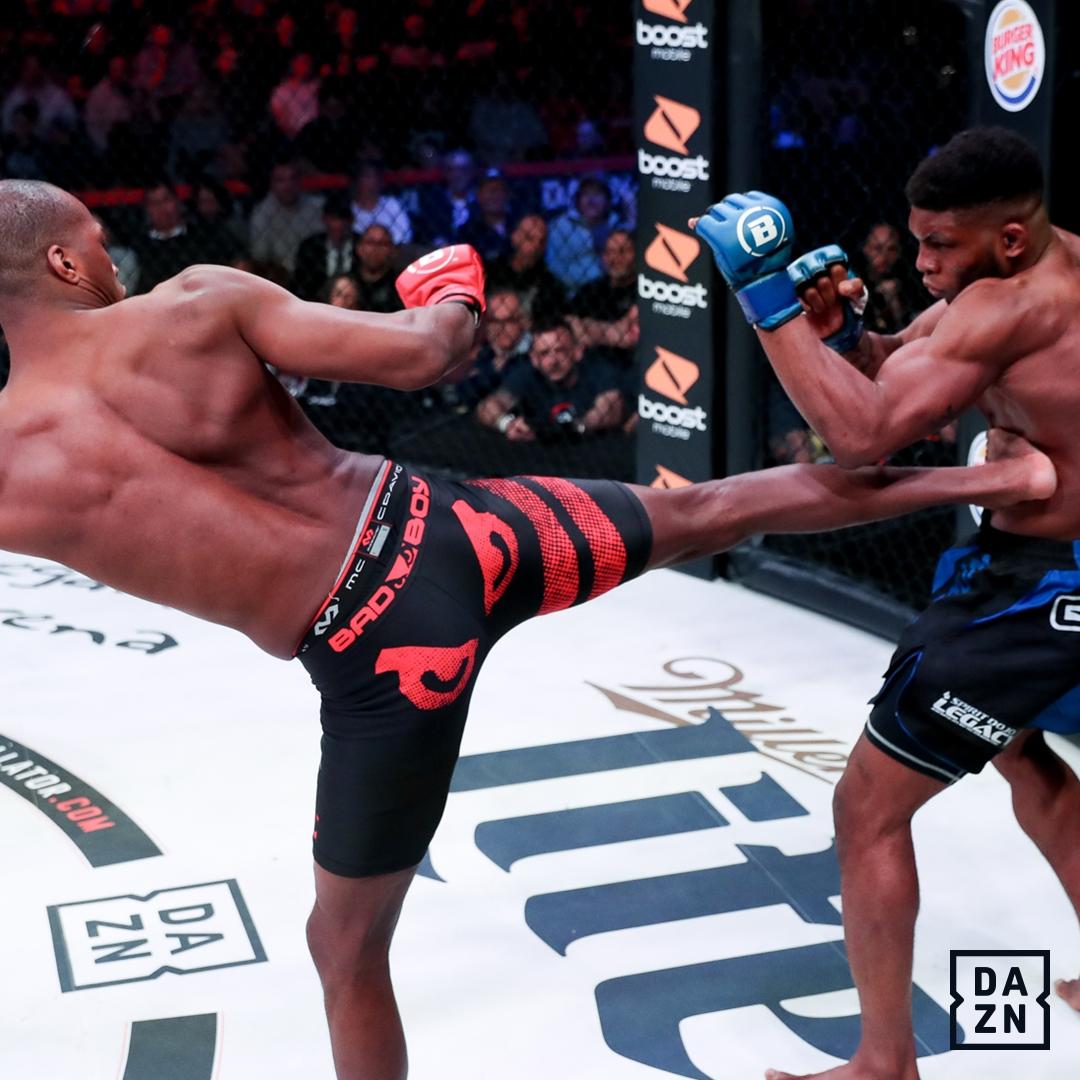 MVP Advances to Semi-Finals of Welterweight World Grand Prix
Saturday's main event featured the highly anticipated grudge match between MVP and Paul Daley to determine who advanced to the semi-finals of the Welterweight World Grand Prix against former Bellator welterweight champion Douglas Lima.
Lima was in attendance for this event to scout his future opponent and provided some interesting insight with regards to how he thought the fight would go. When speaking on a panel with Chael Sonnen, Josh Thompson, and Jay Glazer, Lima predicted that Daley would shoot for a takedown in this fight to get the victory and he was right. Daley was able to take MVP down a few times and maintain ground control, but it was enough as MVP was able to edge out Daley on the judges' scorecards.
Although the fight didn't really live up to the hype, MVP still showed how dangerous he is when the fight is on the feet; he's able to use his reach and size advantage to distance himself from his opponent and his unorthodox movements and feints pose a threat to his opponents because he's able to throw a flying knee when they least expect it.
MVP will have it tough in the semi-finals against Lima because the former champion has a much better ground game then Daley and was impressive in his opening round bout with Andrey Koreshkov. It was announced that MVP and Lima will fight on May 11th.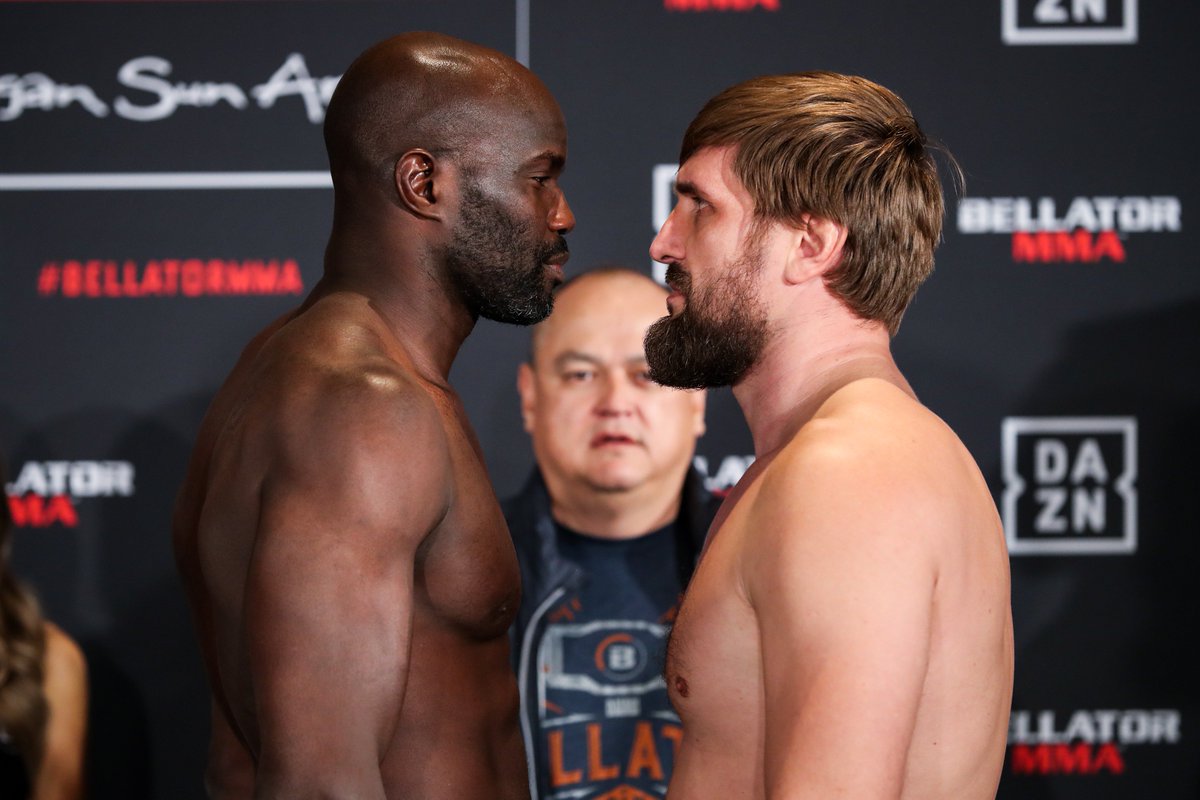 Cheick Kongo Earns Title Shot
Veteran heavyweight Cheick Kongo was victorious in his rematch with Vitaly Minakov to end his undefeated streak and earn a title shot for Ryan Bader's heavyweight championship.
During the fight, Minakov caused some problems for Kongo with his takedowns and submission attempts however, the 43-year old kept his composure and ended the fight by landing a flurry of strikes that included knees to the face of Minakov. Kongo now improves his winning streak to eight and will surely be a formidable opponent for Bader for his title defense.
Kongo was a guest on BarnBurner's MMA Ground and Pound show last week and spoke to Joe Peisich and I about the adjustments he's made in his training routine, evolution of MMA, and his impressive winning streak. During the interview, I also asked him about Bellator not including him in last year's Heavyweight Grand Prix and whether he deserves a title shot against Bader. Kongo agreed that he should've been in the Grand Prix:
"I didn't know why I was out…big mistake of Bellator you know…but at the time, it is what it is."
Kongo then gave his thoughts on Bader competing in the heavyweight division:
"For me, he doesn't belong in that weight class."
No date has been set for the heavyweight title fight between Bader and Kongo but since Kongo didn't take significant damage in his bout with Minakov, sometime this summer could be realistic.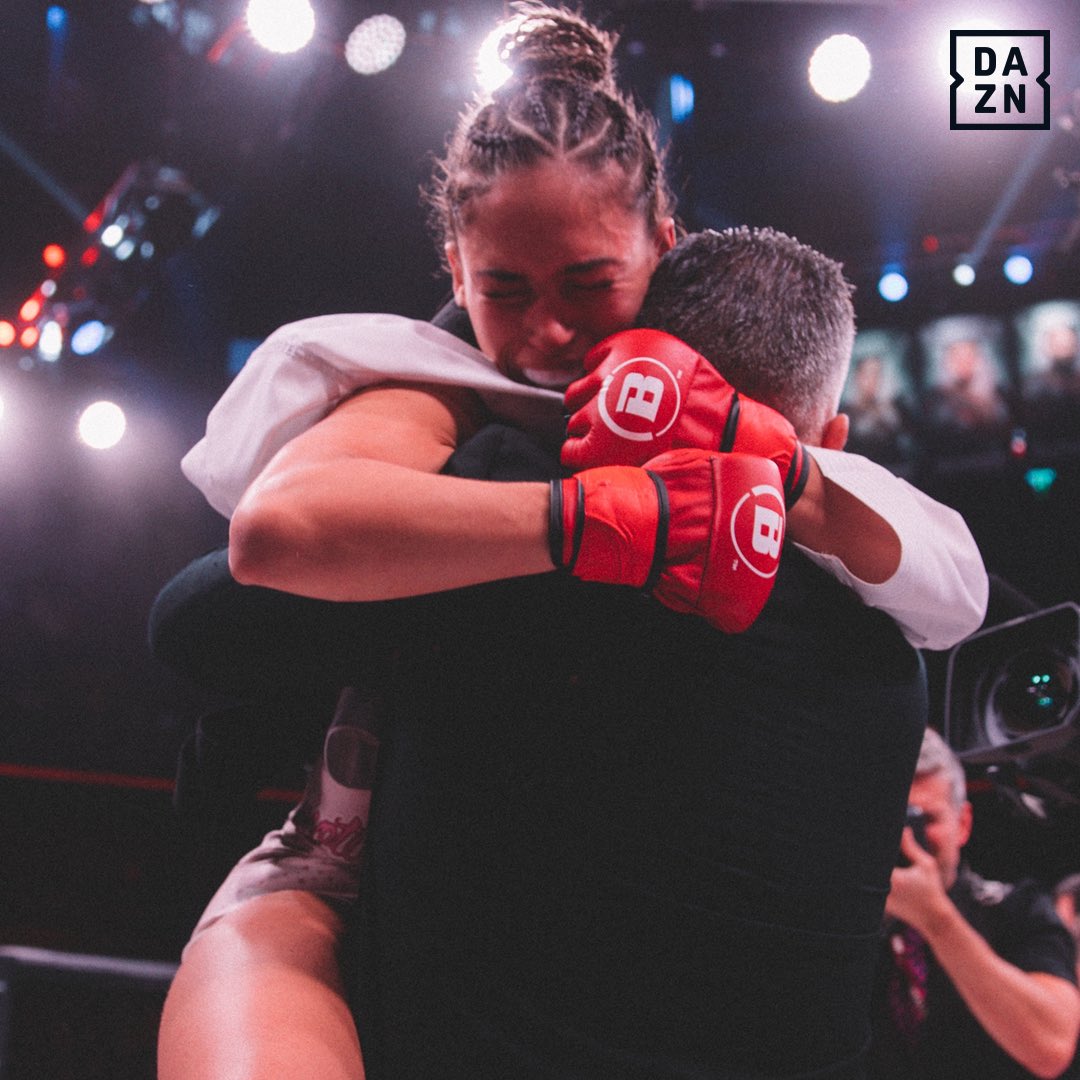 Valerie Loureda Impressive in Bellator Debut
Another fighter that joined Joe and I on the MMA Ground and Pound show was the 20-year-old taekwondo master Valerie Loureda.
Loureda made her Bellator debut in impressive fashion by defeating Colby Fletcher by TKO at 2:55 of the first round. The 4th dan taekwondo black belt put her striking on full display for the fans in attendance and those watching live on DAZN; she hit Fletcher vicious kicks to the body and hammer fists before the referee stopped the fight.
After the fight, an emotional Loureda thanked her family, teammates, and trainers at American Top Team, who helped prepare her for her debut by training her in every aspect of MMA and help make her the best fighter possible. During her appearance on the MMA Ground and Pound show, Loureda mentioned that she wanted to stay true to her martial art of taekwondo and that he Valentine's Day gift would be to put in a great performance:
"This Valentine's Day, my greatest gift would be able to put in an amazing performance for everybody in Connecticut and really show my true love for taekwondo and I really want the world to fall in love with me."
Loureda did just that with her performance and her passionate post-fight interview with 'Big' John McCarthy, which surely gained her many new fans who'll be excited to see her next fight in the Bellator cage.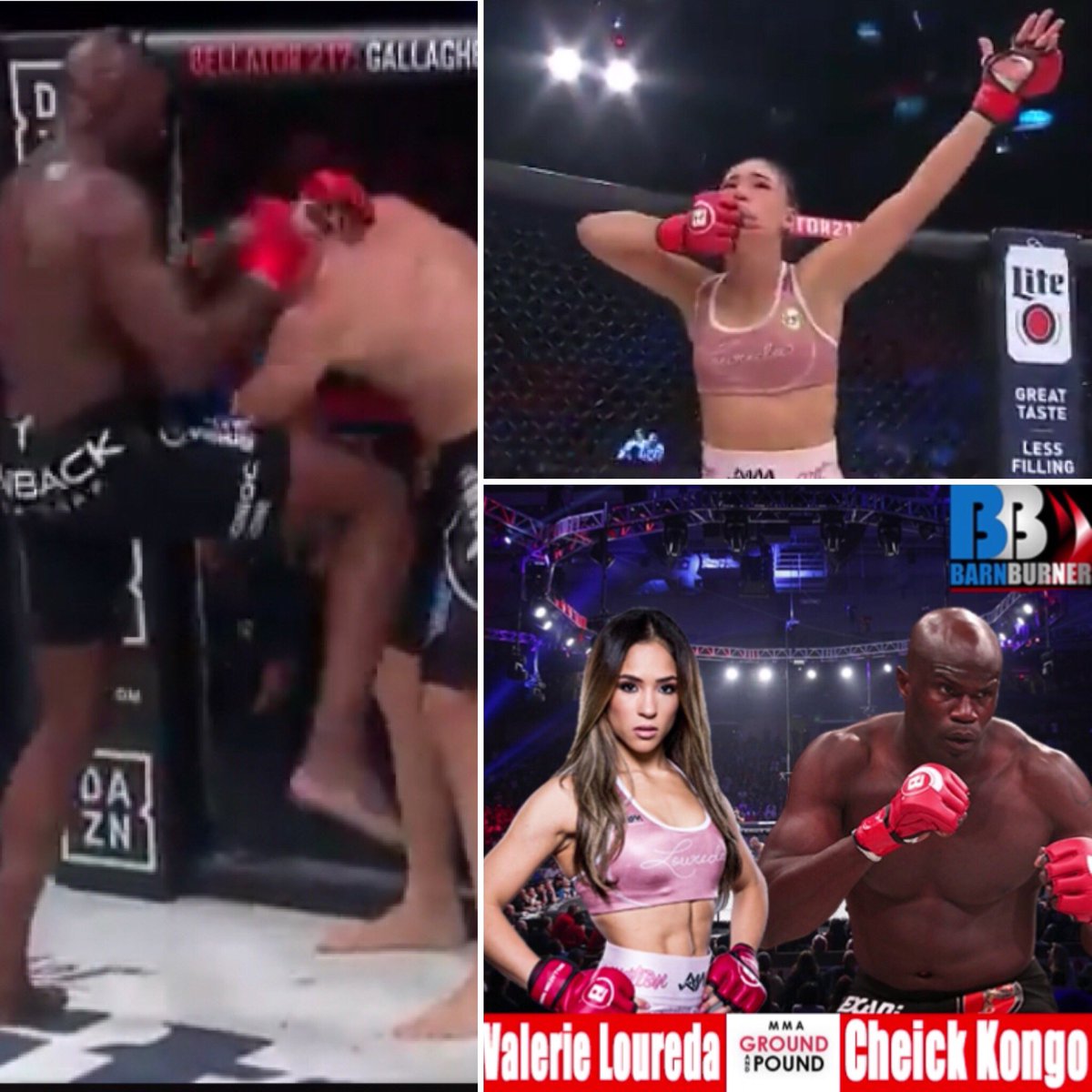 If you'd like to listen to the full interviews with Valerie Loureda and Cheick Kongo, click play on BarnBurner's home page or you can listen to it on 108 platforms including: iHeartRadio, Spotify, iTunes, Google Play, SoundCloud, and wherever else you get your podcasts by searching 'Fired Up'.
Feel free to drop me a comment or suggestion:
E-mail - giancarlo@BarnBurner.ca
On Twitter - @Gian_411 and @ITZ_Podcast
Photo Credit: @BellatorMMA, @DAZN_USA, and @Gian_411