The Perpetual Misery of Being a New York Sports Fan
Scott Churchson
BarnBurner Sports Writer
---
I live in the New York City area; by that I mean I live just west of it in suburban New Jersey (home of deer, trailer parks and a strip mall or diner every 900 feet). This area is in many ways a hub of modern society; we have the Statue of Liberty, Broadway, 1 World Trade, and a borough with over 70,000 people per square mile and literal walking traffic jams. We also are home to more professional sports teams than anywhere in North America with nine. Nine teams in a city known by some as The Greatest City In The World and yet a perpetual laughing stock when it comes to sports. Class, let's review:

NFL: The Giants and the Jets: Three trips to the playoffs since 2010 between them and only 6 winning seasons during that stretch. With both teams currently at 0-5, nothing's changing this year. True, the Giants won the Super Bowl in 2012, but only a single winning season since.


Baseball: Here we have my wife's beloved Mets. Eight losing seasons since 2010 including the Covid-shortened season of 2020. One trip to the World Series in 2015 where they were crushed in 5 games; plus the soul crushing wild card loss to the Giants in 2016 (she still talks about that loss even now) My Yankees who, despite one of the highest payrolls in the MLB year after year, have been to the World Series once in the past 16 years and another depressing exit this year (I plan to happily talk about the 2017 Astros cheating them out of a trip to the World Series another time). The Kansas City Royals, whose payroll has been has been 1/3 of of the Yankees during that stretch have a win of their own and two trips to the World Series to the Yankees one.
NBA: The Knicks & Nets are a brutal joke. Since 2000 the Knicks have had 16 losing seasons and the Nets 11 losing seasons since the 05-06 season. (To add insult to misery, in the 2 years before the Nets moved to Brooklyn you used to be able to buy tickets to Nets games via StubHub for literally 1 cent.)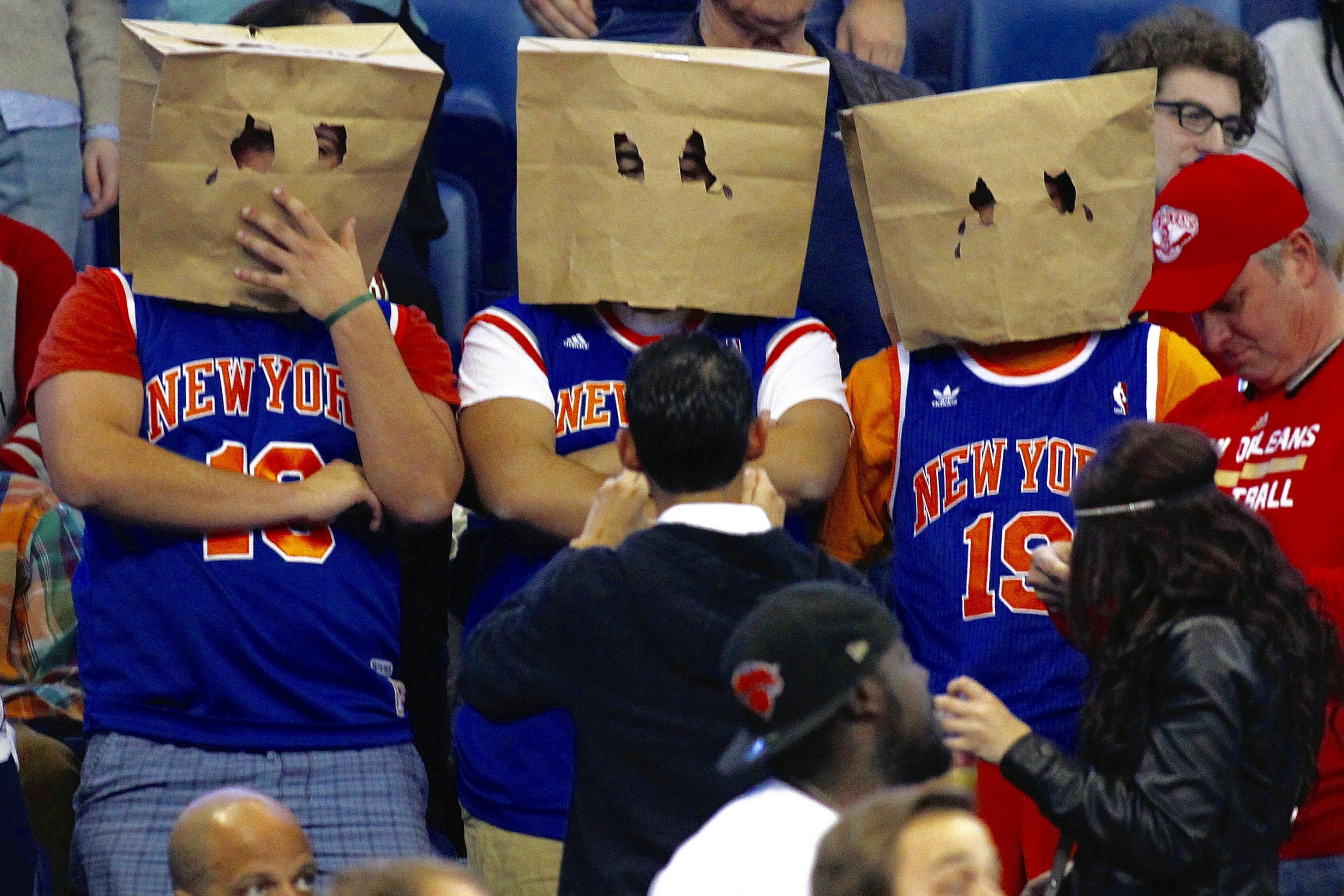 Annnnnddddd the NHL: Rangers, Islanders and my Devils (which I've included in this conversation out of sheer devotion). The Rangers: One trip to the Stanley Cup Finals since breaking the curse in 1994. The Islanders? Haven't seen the finals since Reagan vs Mondale (that's 36 years for non-US folks). And lastly my Devils? I saved the most depressing IMO for last. I've been a fan of that team since game one in 1982. They made the playoffs 20 times in 22 years from 1989-2012, hoisted the cup three times in a 9 year stretch & made 5 trips to the finals during that time. One weak trip to the playoffs since (Hey NJ Devils, the only year you made the playoffs in the last 8 years you ran my commercial on MSG and at the Prudential Center for upcoming games, coincidence? Asking for a friend.) I plan to do an article on that team in the near future as well.
To summarize, this is a depressing time to be a NY sports fan. This area deserves better. It requires things to be better. Covid has killed 24,000 people in New York City alone (by comparison, the entire country of Canada is still under 10,000). There's anger and infighting daily the likes of which I've never seen in my 45 years here. This area needs something to rally around, not rally against. I watched first hand what sports did to this city after September 11, and the New York area needs that again. Nine professional sports teams in the 4 major sports, 1 championship in the past 10 years and a winning record less than half the time won't cut it. Please, can one of you not make this area a sports laughing stock anymore?