Jarome Iginla Announces Retirement from NHL
Monday, July 30, 2018
Welcome home, kid.
Those were the words of Calgary Flames president Ken King, as an entire city prepared to say goodbye to the greatest Flame in the organizations history.
After 20 seasons in the NHL, 16 with the Calgary Flames, where he led the franchise in points, goals, games played, game winning goals, powerplay goals and shots on goal, Jarome Iginla stood up in front of crowd in Calgary Alberta one last time, to say goodbye to the game he loved, with the team who started it all.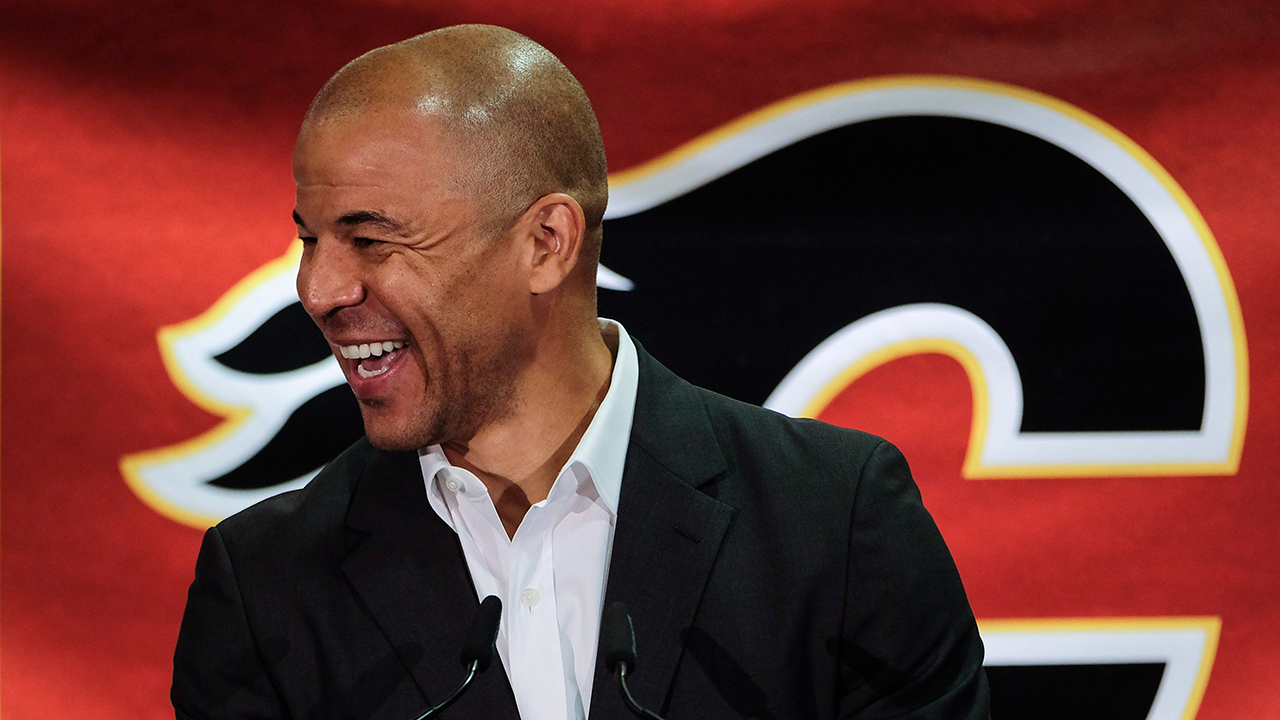 To the league he was Jarome Iginla, 50 goal scorer and one of the most prolific players in the NHL. Before Sidney Crosby, there was Jarome Iginla. Someone who never got the credit he deserved. To us, he was Iggy. Someone who led by example both on and off the ice. A player who wasn't afraid to drop the gloves in the Dome to fire up a team and an entire city. A person who treated everyone he met with the same level of respect and class. We took him for granted, we expected him to always be there on the ice scoring goals until the end of time.
"Do we say IginLA or IgiLNA, which one is it?" That was me asking one of my girlfriends as we sat in the Saddledome watching one of iginIa's first games as a flame. That was the start of a 20 year hockey love affair with a guy we simply called "Iggy". I remember watching a young Iginla on a line with Simone Gagne and the legendary Joe Sakic at the 2002 Olympics in Salt Lake. "Hey that's our Iggy!" I would tell everyone so that they knew.
He was ours.
In 2004, during that Cinderella run to the Stanley Cup Finals, Jarome was there to lead the way. A team with one leader and a bunch of random players gelled together to lead one of the greatest runs in Flames history. And although they fell short of their goal, they won the city's heart and that started with Iginla. See, Iggy was more than just a player. He was far more than a 50 goal Rocket Richard, Art Ross trophy winning player. Iggy was the Flames. Iggy was Calgary. Not only was he the team's captain, he was the city's captain. Where we as kids looked at the example he set, so that we could follow that off the ice.
The player that we most enjoyed watching. The Dome was flooded with Iginla jerseys. You can find me in the Dome, chillin with Jarome, was the theme song of that run. And today, the bickering between Iggy, Craig Conroy and Martin Gelinas, was something that brought back memories of post-game interviews during that 04 run. Those times where you knew if Conroy was doing an interview, you would be there for at least 10 minutes. This is what it was like being a Flames fan, seeing them interact the way they did. Nothing has changed. I don't think it ever will.
So today, 20 seasons, two Olympic Gold Medals, 625 goals and 1,300 points later, it was time to hang em up.
I don't think I have ever seen a player like him. I don't think I ever will.
See you in the rafters #12.