The Lighter Side of Sports -May 10th, 2018
Thursday, May 10, 2018
Tom Brady Wears Something to the Met Gala

Oh, Tom. As you oh so vividly know, you can't win 'em all.
Monday night was the MET gala, and if you, like myself, were waiting patiently for Blake Lively to make her grand entrance, you may have seen some other celebs outrageous outfits.
Pats QB Tom Brady and his supermodel wife Gisele appeared on the red-carpet Monday, both wearing Atelier Versace, while Brady donned a gold design on his lapel.
And then…ALL the tweets happened.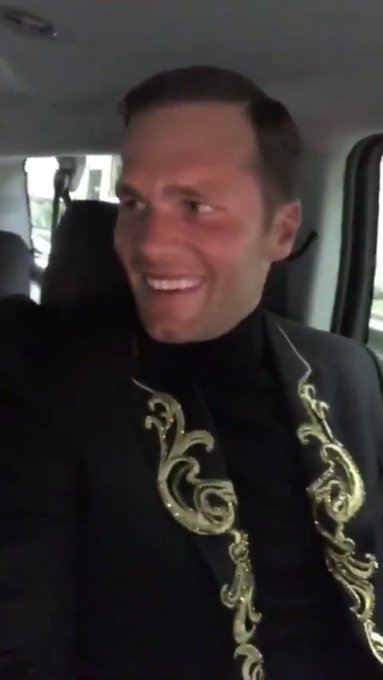 Courtney Fallon

✔

@CourtneyFallon_

Tom Brady dressed as a dragon slayer to the #MetGala. Or a Chinese New Year calendar.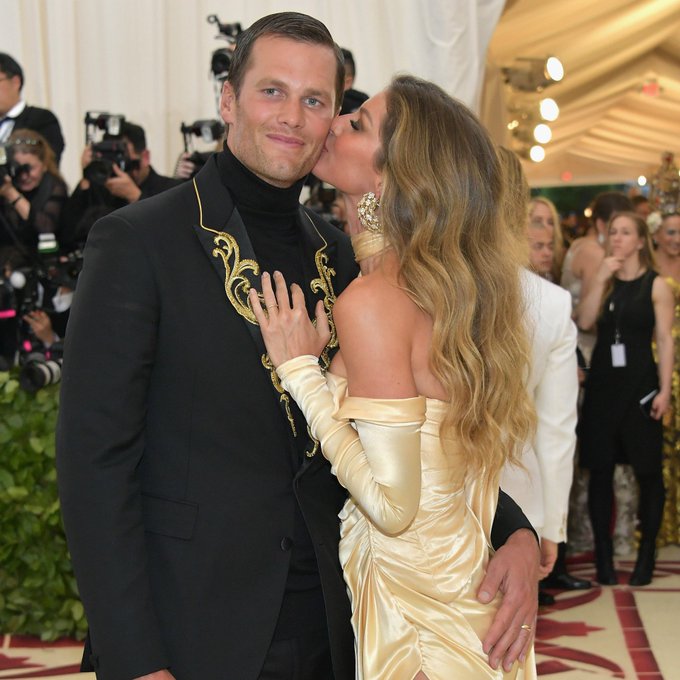 Sporting News

✔

@sportingnews

There's no way Tom Brady isn't secretly a James Bond super-villain.

8:19 PM - May 7, 2018
Whitney McIntosh

✔

@WhitneyM02

7 May

Brady looks like a shoddy Vegas magician who performs in the back of a discount hot tub showroom pic.twitter.com/vLjOAgEJbm
Caroline Darney

@cwdarney

He looks like the inside of a fancy hotel.

8:28 PM - May 7, 2018
I mean, their outfits were quite conservative considering Rihanna came looking like a tin-man pope, and Madonna was just…well..Madonna. But what do I know about fashion. I just do the sports.
Cities playing Lebron James are getting re-named
Oh Toronto. Raptors fans hopes of a championship went from hopeful to extinct in about five minutes. All thanks to one Lebron James. Yeah, that guy. Heard he's pretty good.
In game 2 against the Raps, James broke Michael Jordan's record last night for the most career playoff games with at least 30 points and 10 assists (it was LeBron's 16th. Jordan had 15).
View image on Twitter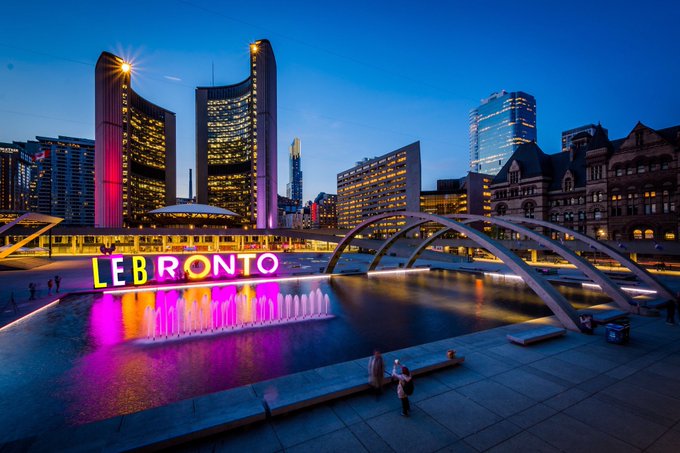 Tomer Azarly

@TomerAzarly

LeBron James turned Toronto into #LeBronto #Cavs #WhateverItTakes
(Made by @JustinJett_)

8:37 PM - May 3, 2018
After the Raptors downfall in the second round, the city has found a new name. At the end of the third quarter in Game 2, ESPN announcer Mark Jones — who was born in Toronto— jokingly renamed the city Lebronto. And here we ar
Next up for The King. LeBroston.